Tickets for the ever-popular tasting area at the Desert Woman's Show will be available on October 15th and limited to the first 1500 guests.
The Greater Palm Springs Food and Wine Festival brought out some of the Coachella Valley's best local restaurants and established favorites.  From T & T Innovation's pink flamingo strawberry margarita to the Mexican flavors of Pueblo Viejo Grill, Chef demonstrations and a diverse taste of the valley offering everything from tequila to butter cakes.
Join us on February 22nd, 2021 at the JW Marriott Desert Springs Resort. 
MAKE A DAY OF IT!
When you purchase your wristband for the Greater Palm Springs Food & Wine you also get a FREE ticket for the Desert Woman's Show.
Two great events at the same location!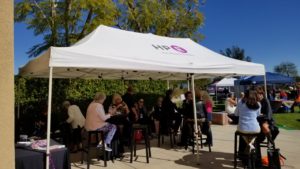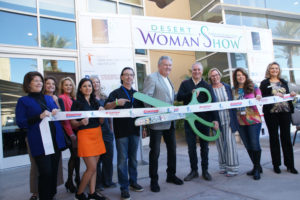 Shopping & Tasting
The Desert Woman's Show is the perfect gal pal escape from your busy week. Grab your girlfriends, sister, daughter, bff or mom and relax and enjoy inspiring speakers, great shopping finds and an exhibit hall filled with products and services ranging from the latest in beauty, weight-loss and anti-aging to desert fashions and accessories.
Enjoy our featured Chef Demonstrations where you will learn to make fresh and easy (and tasty!) meals at home.